ABOUT US
East West Consultants (Education and immigration specialist) is committed to provide concrete and qualitative services. We have made our position in market  in the business by providing expert advises and immigration assistance for those aspiring to settle, work or study in Australia, Canada, USA, New Zealand, Sweden, UK, Cyprus, Malaysia & Ireland  
Our objective is to offer professional guidance to students seeking educational opportunities worldwide and enable them to make the right choice with comfort and joy. Our strategy is providing guidance and step-by-step assistance, so that the client gets the complete knowledge on visa processing. We aim to provide specialized services in migration to foreign countries, advisory services and other immigration-related services in order to help the Pakistani community.
Our team is a group of experience counselors. They are honest, friendly, reliable and   approachable and always treat their clients with courtesy and great smile. They advocate legal student & immigration services.
HISTORY & DESCRIPTION
East West Consultants was founded by Mr. Syed Jawad Bokhari  in 2012, an Australian graduate who completed Masters from University of Wollongong. He has lived in Australia for many years during his study and post study years while working for different opportunities including Commonwealth Bank of Australia. As an International student himself he had experienced the student life and developed strong deep understanding about international education system, society and culture.
 East West Consultants is a registered business incorporated in 2012 with its office located in the city of Lahore which is the largest city of Pakistan. East West Consultants becomes a bridge for the local students for their foreign education destinations. We help our students to decide the best options for their further studies abroad. The updated information about the universities and institutions represented are shared with the students which includes but not limited to their programs offerings international and national ratings, pricing and uniqueness, research opportunities, also updated detail information about the countries economics, demographics, and socio-political environment with cultural awareness and current and future job markets trends is shared with the students.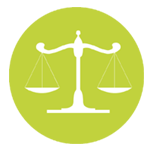 Ethics
We keep our promise. We do what we say we will do. We communicate regularly and clearly with our customers and each other to set realistic expectations.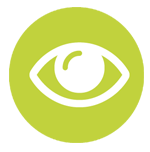 Vision
To be the market leader as an Overseas Student Recruitment/Immigration business in Pakistan as a company which identify the needs of the students and offer professional career & education counseling while devising the best possible solutions for their future study paths.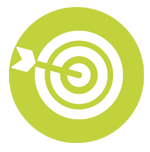 Mission
We are committed to increase the value and added-value of the international education industry and benefits gained by strategic business partners and clients as part of our contribution towards the sustainability and good will of the international education industry as a whole. We help students by opening the doors to their future education and professionally facilitate the realization of their aspiration to study abroad while protecting their interest.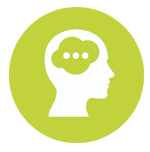 Philosophy
"Acceptance" should be more than "getting in" it should also mean "fitting in". It is our goal to equip students with the necessary tools to meet success. As success is defined differently for everyone, We believes in creating individualized study plans & routes to address the specific needs of students, building upon their strengths and positive attributes and academic history, in order to meet them where they are as we help them work toward where they would like to be